Lose Weight and Get Toned In Just 28 Days
Reset is a short but high-intensity fitness program designed to shock and reset your body by combining progressive Total Body Training, Cardio Training, and Stretching.
I designed this new Reset program to help you lose weight, get toned, and feel great by training for just 30-minutes a day for 28 days. The goal is for you to challenge yourself by using a heavier set of weights and increased intensity each week. With the Reset program, you'll get 6-months unlimited access to my on-demand videos so you can follow along at your own pace, as many times as you want, and conveniently around your schedule.
In the videos, I will be coaching you through each exercise as you follow along and have a fun but rewarding workout together with me. So no matter where you are on your fitness journey, click that join button and let's get Reset!
Equipment needed: Three sets of weights to challenge yourself each week
$59.99 $39.99
for a limited time only
Reset Program Details
What you get as a Reset member
7 total body and cardio workout videos for 4 weeks
6-months unlimited access to streaming on-demand workout videos
Printable Workout Calendar to track your completion over 28 days
Printable Fit Test Tracking Sheet to track progress towards your goals
Exclusive access to the Reset Facebook Group community where you can post questions and get support throughout your fitness journey.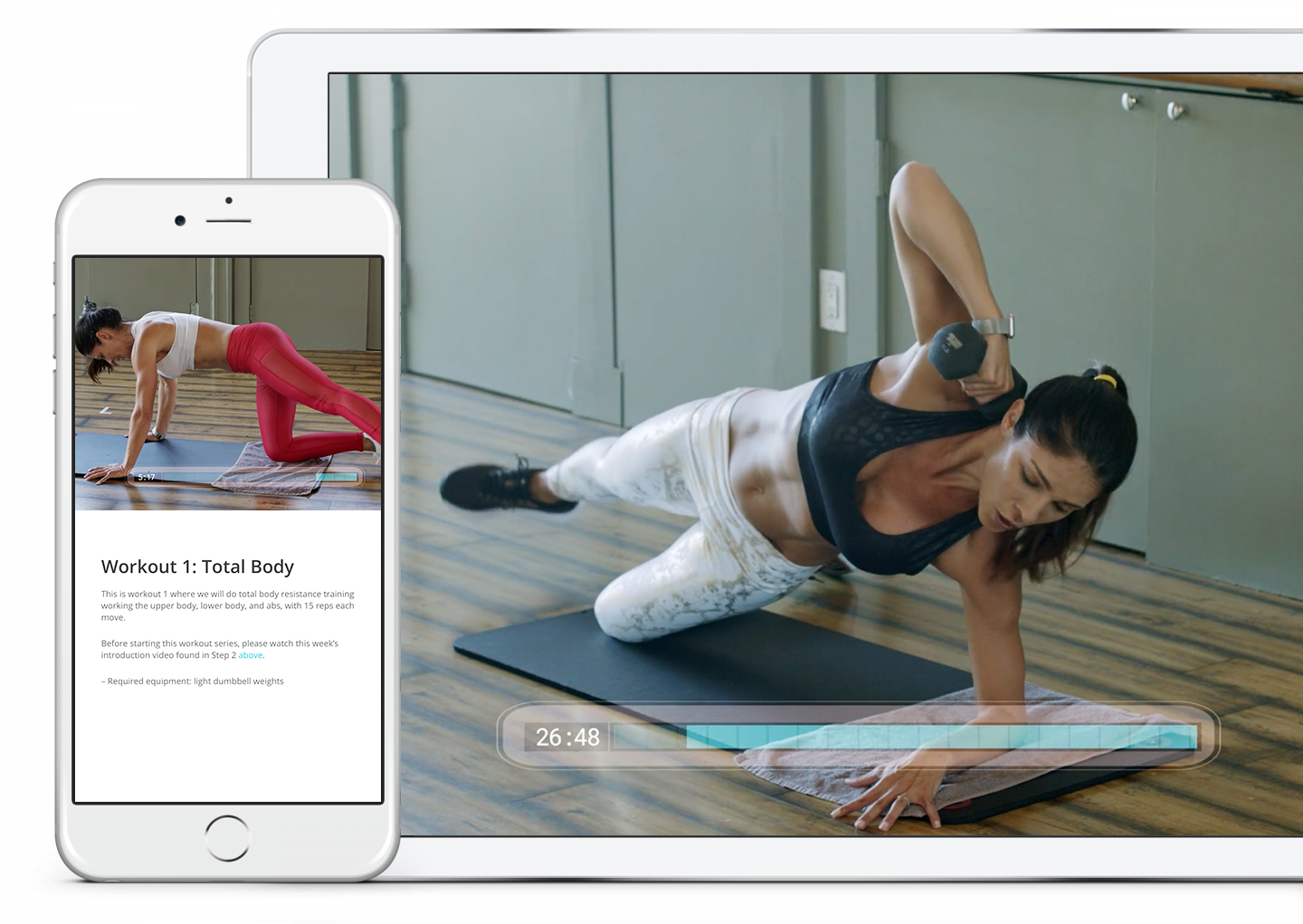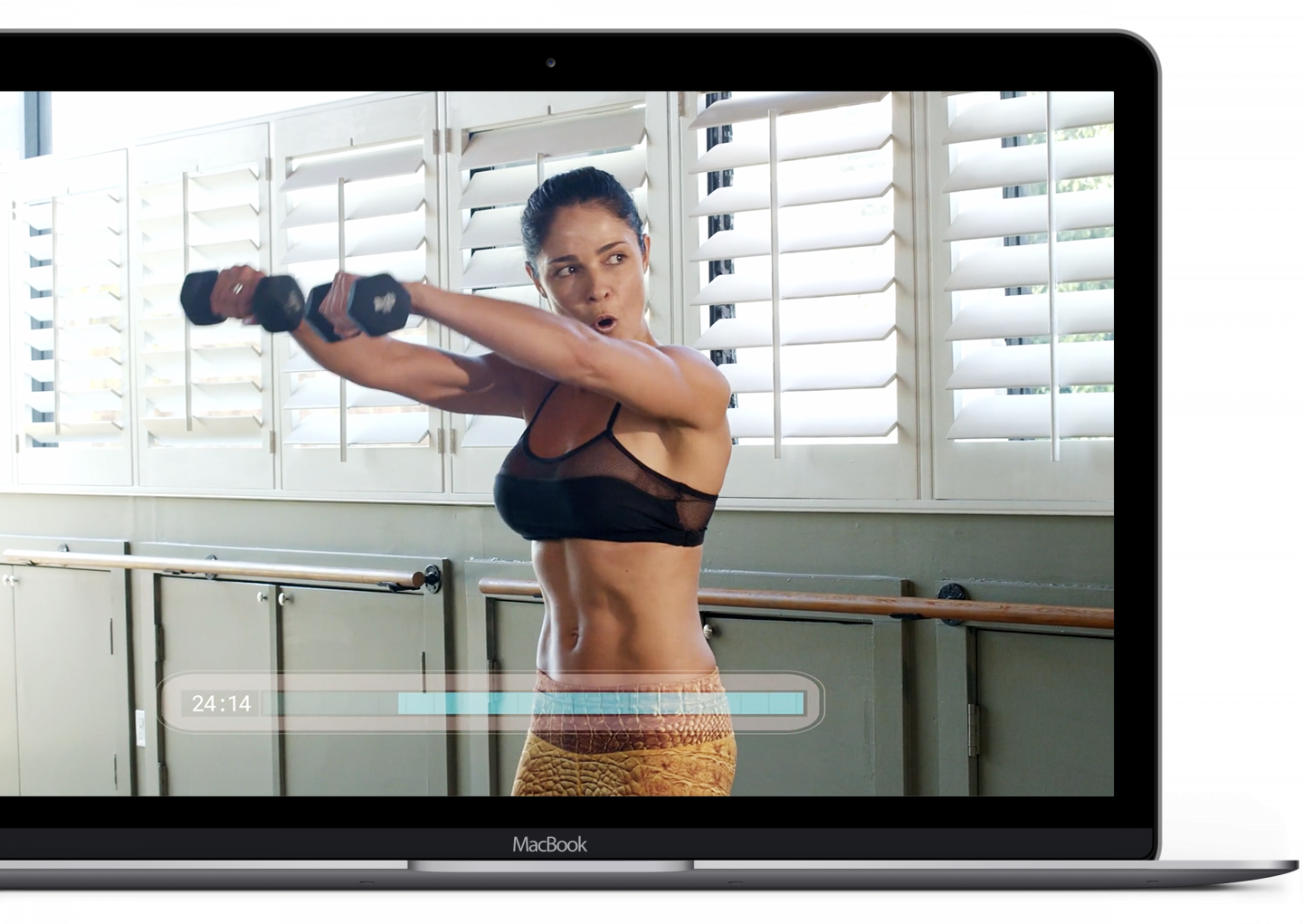 Your Reset Journey
Get Reset anytime and anywhere on-the-go
With my on-demand streaming workout videos, you choose when, where, and how often you want to get Reset. Each complete workout video is 30-minutes and features instruction through each exercise so you can follow along with me at your own pace and pause, rewind, or repeat as often as you would like. It's like having your own instructor in the comfort of your home and without the pressure of a classroom setting.
1080p high definition video quality
Viewable on your computer, any mobile device, or TV (via mirroring)
30-minute comprehensive workout videos with instruction
Pause, rewind, repeat as many times as you like
RESET Member Testimonials
Check out these testimonials from actual RESET Members
After 3 weeks of doing Reset, my body feels really strong and lean.

Asha Genske

RESET Member
I feel much stronger and healthier and I am only in week 2 of the program.

Ronda Caringella

RESET Member
Her passion, her amazing personality, and high energy makes every session special... The program is fun with a great variety of exercises and sustained intensity...

Gisela Gollrad

RESET Member
My favorite part of the Reset Program is the weekly fit test because I am a little competitive and I like that it encourages me each week to push my body that little bit further to see if I can improve upon my own performance.

Tessa Rocha

RESET Member
Fernanda's reset program is well thought out and balanced... recharges my body and gives me energy all day. I feel much stronger and motivated...

Edna Yan

RESET Member
I am only in week 2 and I am having great results. I am down 7 pounds and I feel amazing!!

Molly Ortwein

RESET Member
I love that I can do my Reset workouts from anywhere. The workouts are only 30minutes and I can stay on the program even when I am travelling.

Silvia Colladay

RESET Member
†Results vary depending on starting point, goals and effort. Exercise and proper diet are necessary to achieve and maintain weight loss and muscle definition. The testimonials featured may have used more than the Reset product or extended the program to achieve their maximum results. Consult your physician and follow all safety instructions before beginning any exercise program or using any supplement, nutrition plan or meal replacement product, especially if you are pregnant, breastfeeding, or if you have any unique or special medical conditions. The contents on our website are for informational purposes only, and are not intended to diagnose any medical condition, replace the advice of a healthcare professional, or provide any medical device, diagnosis, or treatment.